Pizza is that perfect food that almost everyone loves because it's so versatile. When my kids were young, they made their own pizzas. I am a firm believer in letting kids cook--it can encourage them to try new foods, but also teaches life skills and educates on measuring, timing, estimating and, last but maybe most important, sharing. Here's some ideas for kid-friendly pizza ingredients:
CRUST--traditional pizza dough made from dry ingredients or bought in a refrigerated tube; English muffin, bagel, sandwich bun or hoagie, flatbread, pita pocket, toast.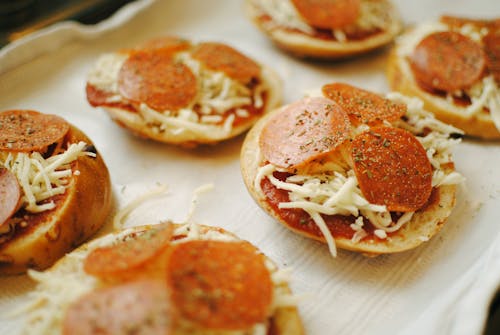 SAUCE--traditional tomato sauce or tomato paste (my kids' favorite), pesto, alfredo, barbeque, or maybe just butter.
CHEESE--we're all used to mozzarella but what about something like Colby Jack or Provolone? We started putting strips of Swiss cheese in with the mozzarella and it adds a wonderful taste! Feta and crumbled bleu cheese? Why not! I've even had kids put spoonfuls of queso on when making a taco pizza.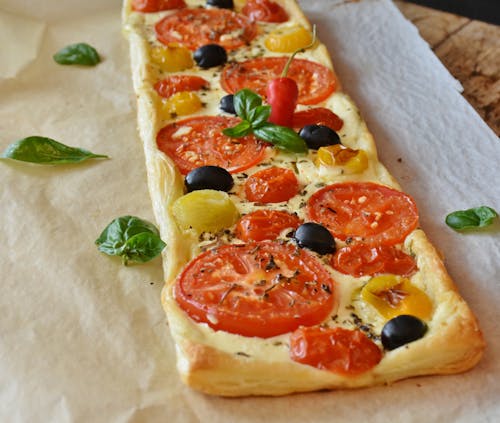 TOPPINGS--here's where you can REALLY be adventurous! In addition to pepperoni, sausage, ham or bacon, think about letting your child choose what they love. Chicken nuggets? Bologna? Tuna? If they're not a meat-eater, different types of vegetables such as cherry tomatoes, sweet red pepper rings, and shredded carrots could be fun. Challenge your child to make a face on the pizza with the toppings, or a design, or all-one-color....this will definitely encourage some experimentation!
I've talked to parents who say their child's favorite pizza to make is peanut butter and honey, sprinkled with chopped almonds. Again, why not? The most important part of letting a child experiment in the kitchen is the introduction of new foods, hopefully convincing those picky eaters to try something new.