Evansville Rescue Mission-Camp Reveal Day Camp's mission: ERM-Camp Reveal encourages personal and spiritual growth in each participating child (between the ages of five and twelve years-old) by providing an excellent program facilitated by nurturing and highly-trained staff. Anchored in this safe and supportive community, each Day Camper will have fun, will acquire new skills, will feel valued for who they are, and will develop a sense of belonging. In 10 weeks, we will teach your children about the superheroes of the Bible, including the greatest superhero of all, Jesus! Campers will have access to our 105 acre facility including the following activities: Bible lessons, worship time, PE-structured games, zip lining, archery, Gaga Ball, swimming, and much more!
This year, Camp Reveal will have the following affordable prices, which includes a $75 registration fee: 5-Day Camp – $120/week 4-Day Camp – $105/week 3-Day Camp – $90/week 2-Day Camp – $65/week May 26-July 31. Children 5-12 years old. Activities Include: Devotional Time Games Singing, Stories, and Snack Time Swim Time Zip Lining BB Guns Archery Hiking Gaga Ball And More *** Children can be dropped off at Camp Reveal's Heston Hall as early as 6:30 a.m. and can be picked up as late as 6 p.m. ** If you have any questions or would like more information on Camp Reveal's rental options or availability, do not hesitate to contact Kennan Barnett at 812.421.3805 or at camp.reveal@ermstaff.org. Thank you for your interest in Camp Reveal! To register, follow this link: https://www.evansvillerescuemission.org/camp-reveal/
SUMMER CAMP GUIDE SPONSOR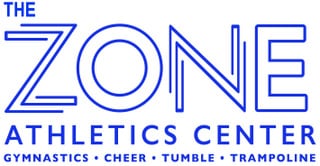 In our 26,000 sq. ft. fully equipped, air-conditioned training facility we offer classes in girls and boys gymnastics, cheer, tumbling and trampoline. We have recently invested more than $300,000 in equipment, in-ground landing pits and HVAC systems. With the tri-state's most experienced coaching staff we offer classes ranging from preschool up to Level 10. Our facility is also available for birthday parties, which can include indoor inflatables, on Saturday afternoons and Sundays. We also host "Toddler Bounce Times" on Wednesdays and Fridays, Open Gym on Friday evenings and we will be conducting weekly Summer Camps in June and July.
Visit The Zone Athletics Center at https://www.facebook.com/TheZoneAthleticCenter/
Business Review