Angel Mounds is cancelling all their in-person summer camps this year! But we have pivoted to providing a camp experience at home through our Camp in a Box program. Would it be possible to update our summer camp listing on your webpage with the information below? Parents can purchase the kits at: https://www.indianamuseum.org/angel-mounds-summer-camps. We currently only have our June boxes listed BUT plan to have July boxes listed by June 1st.
CAMP IN A BOX
MEGA CHALLENGE
Deadline to order: May 29, 2020; 5pm ET
Are you ready to test your skills this week? Get this kit for some awesome challenges including Minute-to-Win-It games and drawing blindfolded! Also learn how to make a seed bomb for the garden for a moment of zen from all these challenges.
AMAZING ESCAPE
Deadline to order: June 5, 2020; 5pm ET
Build an escape room from your own home? Impossible, you say? Fear not! This camp kit provides you all the tools you need to build your own escape room, give you access to a digital escape room built by the staff at Angel Mounds (internet connection required) and the opportunity to build your own digital escape room, too!
ETERNAL EGYPT
Deadline to order: June 12, 2020; 5pm ET
Join us as we explore the wonders of ancient Egypt. In this kit you will learn the secrets of preservation as you try your hand at mummification, read and write the language of ancient kings, and test your knowledge of Egyptian mythology.
SCIENCE OF TOYS
Deadline to order: June 19, 2020; 5pm ET
Have you ever wondered how a robot works? Or why slime is so slimy? Get answers to these questions and more as we explore the science behind some of your favorite toys.
AGES
6 through 12
COST
$35/non-member; $30/member
CAMP IN A BOX PICK-UP DATE, TIME & LOCATION
Mega Challenge: June 1, 2020; 11am-1pm
Amazing Escape: June 8, 2020; 11am-1pm
Eternal Egypt: June 15, 2020; 11am-1pm
Science of Toys: June 22, 2020; 11am-1pm
GET CONNECTED ON SOCIAL MEDIA
Facebook: https://www.facebook.com/AngelMoundsSHS/
Twitter: https://twitter.com/indianamuseum
Instagram: https://www.instagram.com/indianamuseum/
SUMMER CAMP GUIDE SPONSOR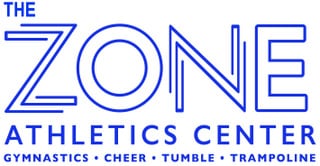 In our 26,000 sq. ft. fully equipped, air-conditioned training facility we offer classes in girls and boys gymnastics, cheer, tumbling and trampoline. We have recently invested more than $300,000 in equipment, in-ground landing pits and HVAC systems. With the tri-state's most experienced coaching staff we offer classes ranging from preschool up to Level 10. Our facility is also available for birthday parties, which can include indoor inflatables, on Saturday afternoons and Sundays. We also host "Toddler Bounce Times" on Wednesdays and Fridays, Open Gym on Friday evenings and we will be conducting weekly Summer Camps in June and July.
Visit The Zone Athletics Center at https://www.facebook.com/TheZoneAthleticCenter/