The 2020 SUMMER ACADEMY AT EVANSVILLE DAY SCHOOL IS CANCELLED. SEE NOTE BELOW FROM EDS:
Dear families,
We truly appreciate your patience while we evaluated and made decisions about opening Summer Academy this year. We have spent considerable time weighing the different factors that affect this decision, not the least of which is what you and your family have come to rely upon from Summer Academy. We have ultimately made the very difficult decision to not open Summer Academy in 2020 for the following reasons:
Our amazing teachers make Summer Academy one of the top programs in Evansville by providing a safe and fun environment for children to explore hands-on learning. They did an outstanding job of delivering quality educational programming through remote learning under difficult circumstances this spring, and we want to provide them with a much-needed opportunity to rest, reset, and put their families first this summer.
As a school, our ultimate goal is to reopen Evansville Day School this August as normally as we are able, while abiding by any protocols to keep our community safe. To that end, we feel we need to provide ourselves the best chance to successfully do so during the month of July, when we anticipate more detailed information will be provided by the state. Not opening Summer Academy allows us the opportunity to adequately prepare our facility for social distancing, provide any needed training and professional development for our staff, and lowers the risk of the virus coming into our building prior to the start of school.
Please know, this decision was made with great difficulty because we realize many parents were hoping to use Summer Academy as childcare for July, and we will dearly miss so many smiling faces we only see during the summer months. Hopefully, telling you now rather than later allows you to make alternate plans. We will issue full refunds next week via PayPal for all remaining balances.
We hope you will join us next year for an exciting Summer Academy season in 2021!
Sincerely,
Amanda Bultemeier
Summer Academy Director
CANCELLED
Summer Academy at Evansville Day School allows participants to engage hands-on learning, while simultaneously serving up a fun and memorable experience. Play is a critical component to a Day School education, and academy participants have plenty of fun, exploring both our indoor and outdoor campus! Eaglets (ages 3-4) are provided a safe and nurturing environment to explore, imagine, and grow. Rising Eagles (Rising K-4th grade) include "Traveling Tuesday" field trips as well as a specialty class each week. Soaring Eagles (Rising 5th-8th Grade) have the opportunity to register for middle-school-only afternoon sessions geared toward their interests.
Summer Academy runs weekly from June 1 – July 31. We have different themes for each week at each age level. Participants can pick and choose favorite themes, best schedules, or the whole summer – whatever works for your family! Registration is open to the community.

Summer Academy is led by Evansville Day School teachers, who bring their passion for creating lifelong learners and educational expertise to provide a top-notch, professional summer program. This is more than a summer camp. It's an opportunity for your child to grow and develop lifelong skills that will benefit them long after summer ends.


Cost:
Full Day (8:30 am - 3:00 pm) - $190/week*
Half Day (8:30 am - 12:00 pm) - $160/week*
Soaring Eagles (12:00 - 3:00 pm) - $160/week*
*Register by April 1 and save $20/week for full day or $15/week for half day
Before Care (7:30 - 8:30 am) - $25/week
After Care (3:00 - 5:00 pm) - $50/week
GET CONNECTED ON SOCIAL MEDIA
Facebook: www.facebook.com/EDSSummerAcademy
SUMMER CAMP GUIDE SPONSOR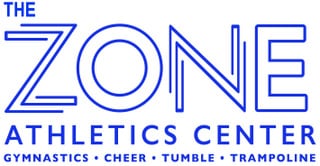 In our 26,000 sq. ft. fully equipped, air-conditioned training facility we offer classes in girls and boys gymnastics, cheer, tumbling and trampoline. We have recently invested more than $300,000 in equipment, in-ground landing pits and HVAC systems. With the tri-state's most experienced coaching staff we offer classes ranging from preschool up to Level 10. Our facility is also available for birthday parties, which can include indoor inflatables, on Saturday afternoons and Sundays. We also host "Toddler Bounce Times" on Wednesdays and Fridays, Open Gym on Friday evenings and we will be conducting weekly Summer Camps in June and July.
Visit The Zone Athletics Center at https://www.facebook.com/TheZoneAthleticCenter/