Get creative this summer at Gamut Gallery during our 2020 Summer Art Camp season! This year, we are offering a series of nine weeklong camp sessions, each featuring a different theme, that will allow campers to explore a wide range of artistic mediums and techniques. Taught by a professional artist, our camp activities will include painting, drawing, printmaking, sculpting, and more! Friday camp days will conclude with an art show for family and friends! Registration opens February 1st.
Weekly camps will be held Tuesday through Friday 9:00 a.m. - 3:00 p.m. starting May 26th!
Weeks:
May 26 - 29 (Ages 7 - 13) Art Safari
June 2 - 5 (Ages 7 - 13) Intro to Painting
June 9 - 12 (Ages 7 - 13) Color Magic
June 16 - 19 (Ages 7 - 13) Artful Animals
June 23 - 26 (Ages 7 - 13) 3-D Art Adventure
July 7 - 10 (Ages 7 - 13) Paint and Print!
July 14 - 17 (Ages 7 - 13) Creature Creations
July 21 - 24 (Ages 7 - 13) Drawing FUNdamentals
July 28 - 31 (Ages 7 - 13) Canvas and Clay

Contact Holly Storlie at gamutgalleryevv@gmail.com or call 812.401.2299 to register today! $150 per week per child. All art supplies are included in the price. Students provide own lunch.
GET CONNECTED ON SOCIAL MEDIA
Facebook: www.facebook.com/gamutgalleryevv
Instagram: www.instagram.com/gamutgallery/
SUMMER CAMP GUIDE SPONSOR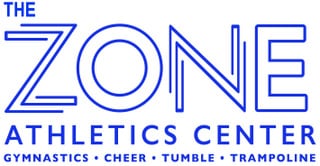 In our 26,000 sq. ft. fully equipped, air-conditioned training facility we offer classes in girls and boys gymnastics, cheer, tumbling and trampoline. We have recently invested more than $300,000 in equipment, in-ground landing pits and HVAC systems. With the tri-state's most experienced coaching staff we offer classes ranging from preschool up to Level 10. Our facility is also available for birthday parties, which can include indoor inflatables, on Saturday afternoons and Sundays. We also host "Toddler Bounce Times" on Wednesdays and Fridays, Open Gym on Friday evenings and we will be conducting weekly Summer Camps in June and July.
Visit The Zone Athletics Center at https://www.facebook.com/TheZoneAthleticCenter/